Computer Buddies
Some things I made for my kid sort of. Hand sculpted at 1:6 scale in oil clay then cast in natural wax, resin, concrete and other stuff.
If you want one...

If you're interested in one just email me with computers as the subject and I'll reach out when I have new batches.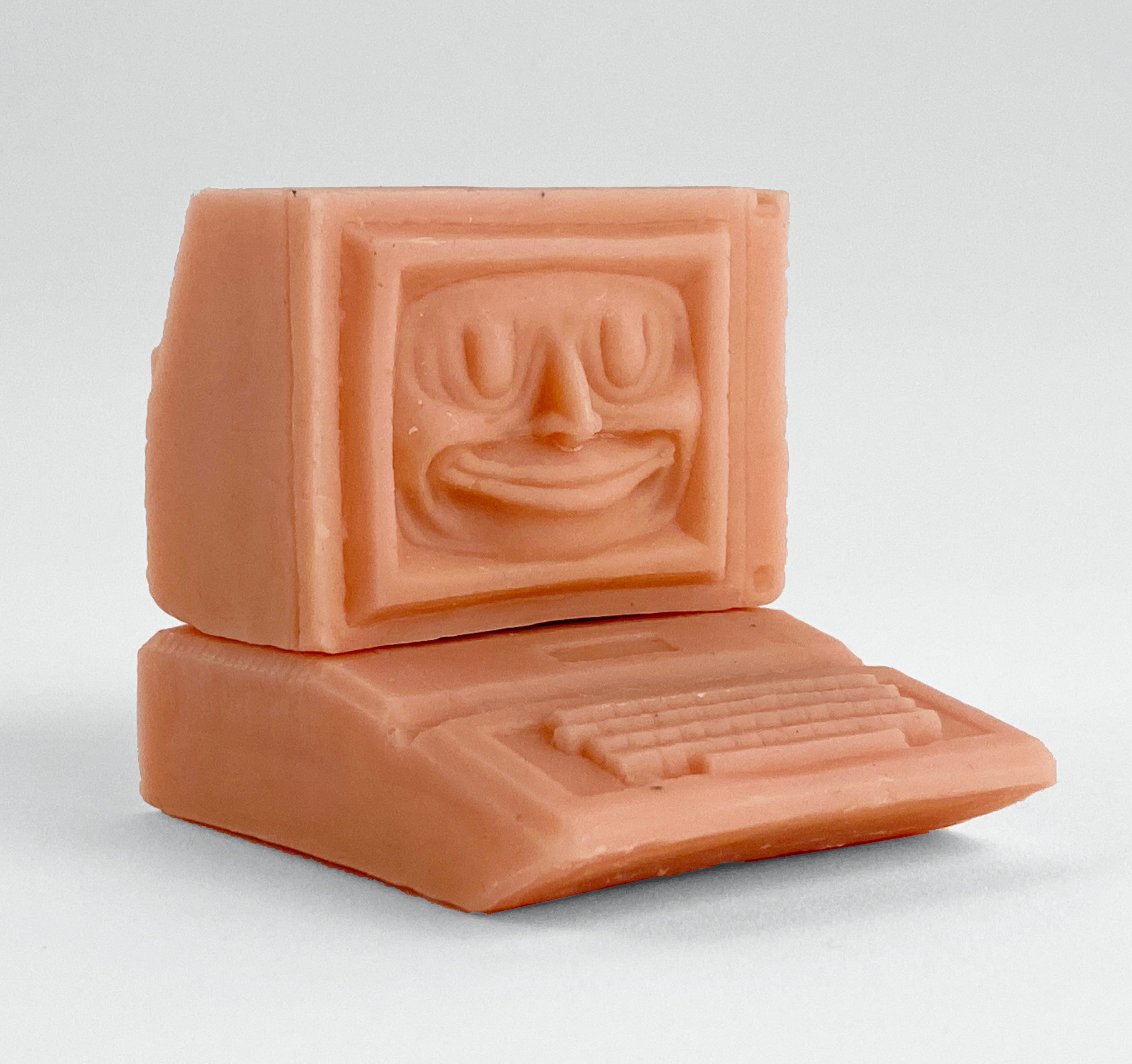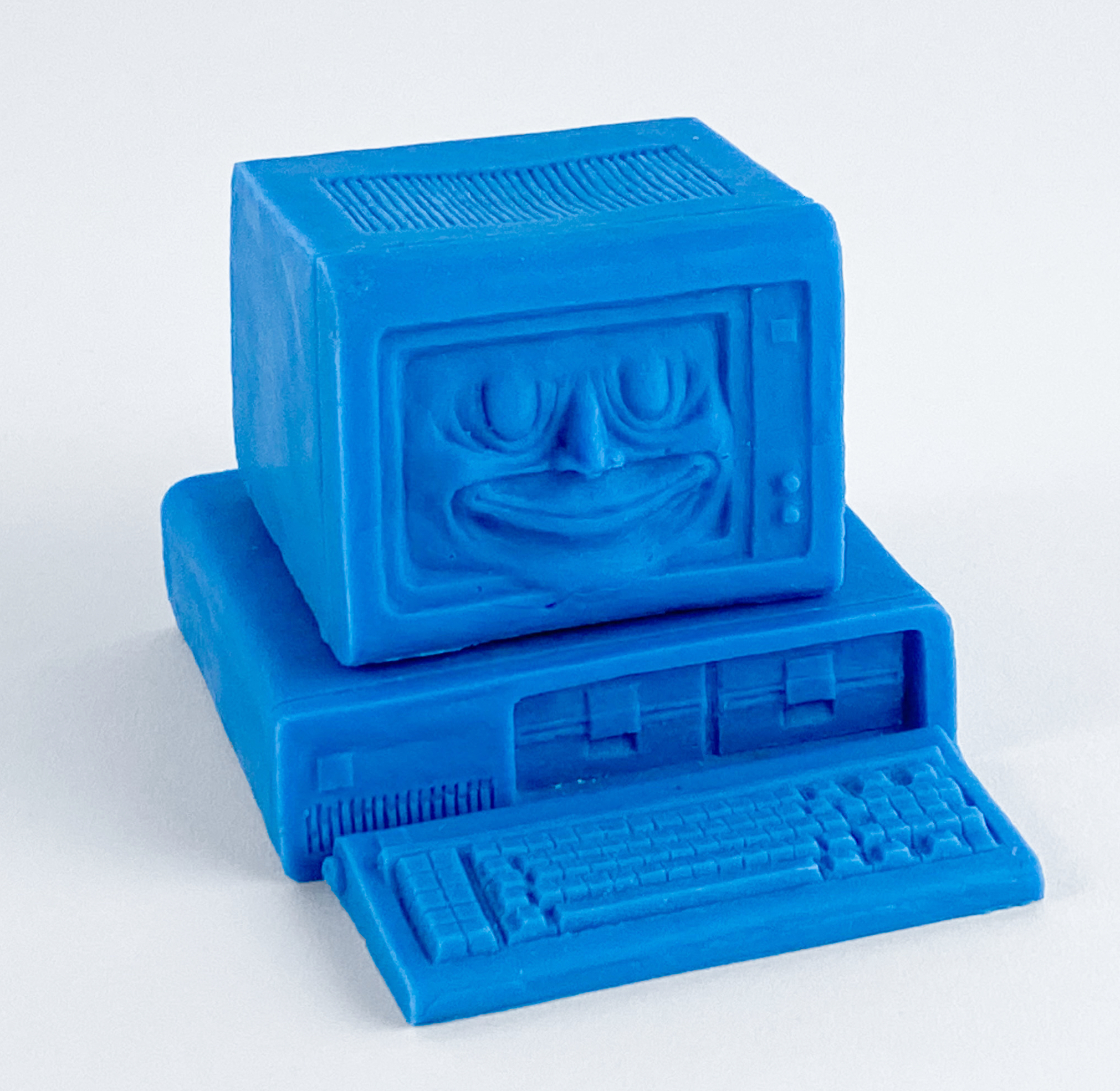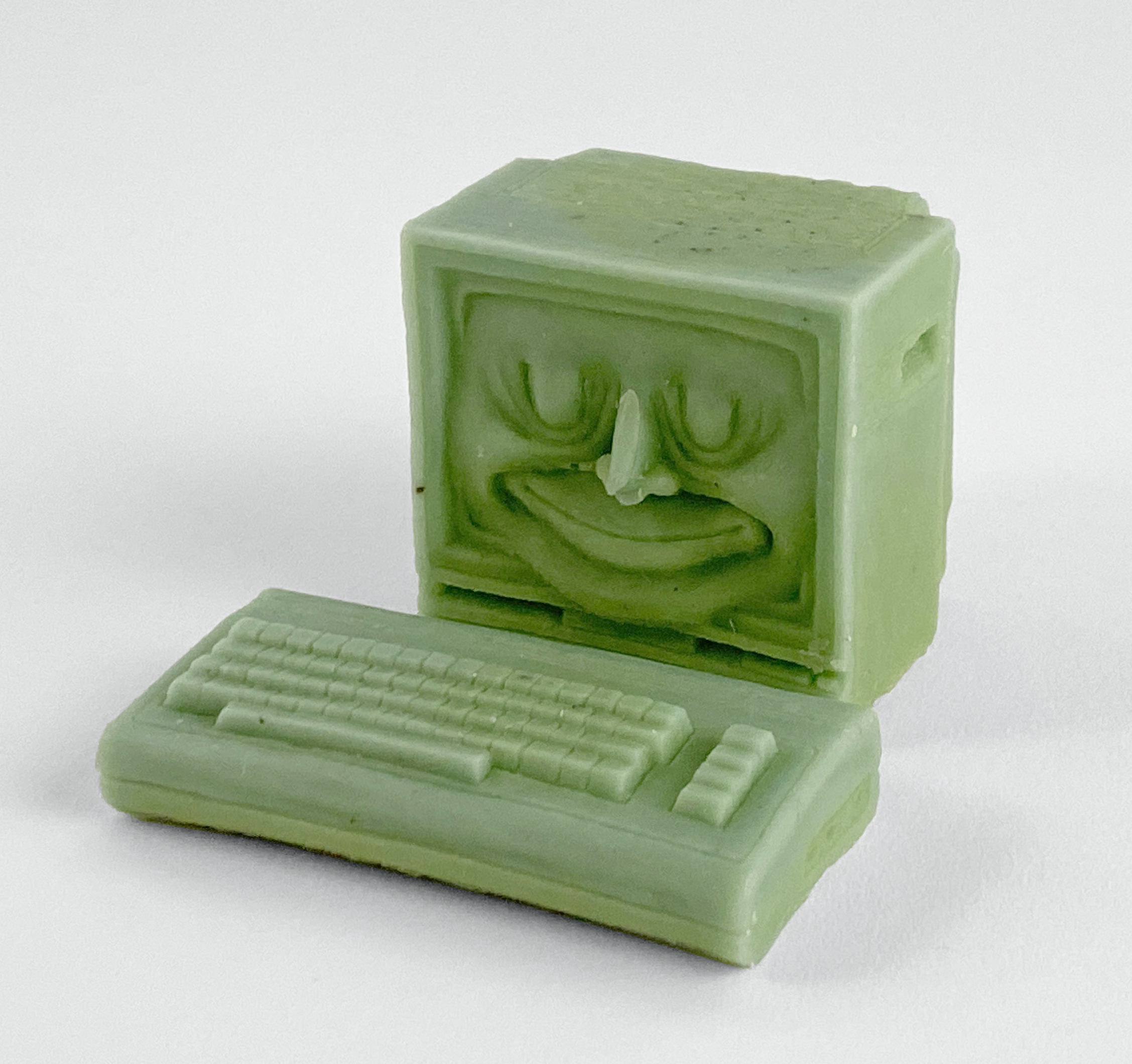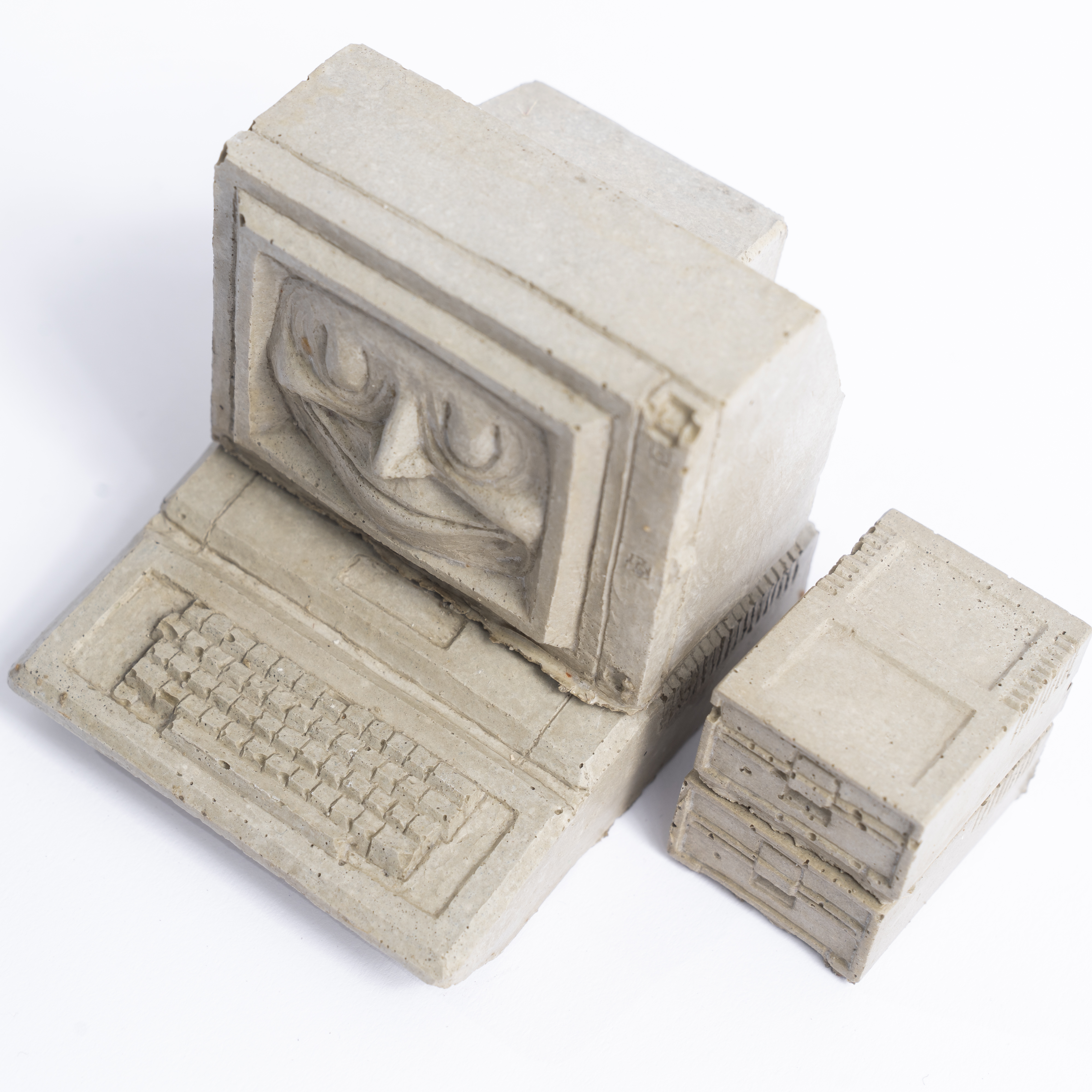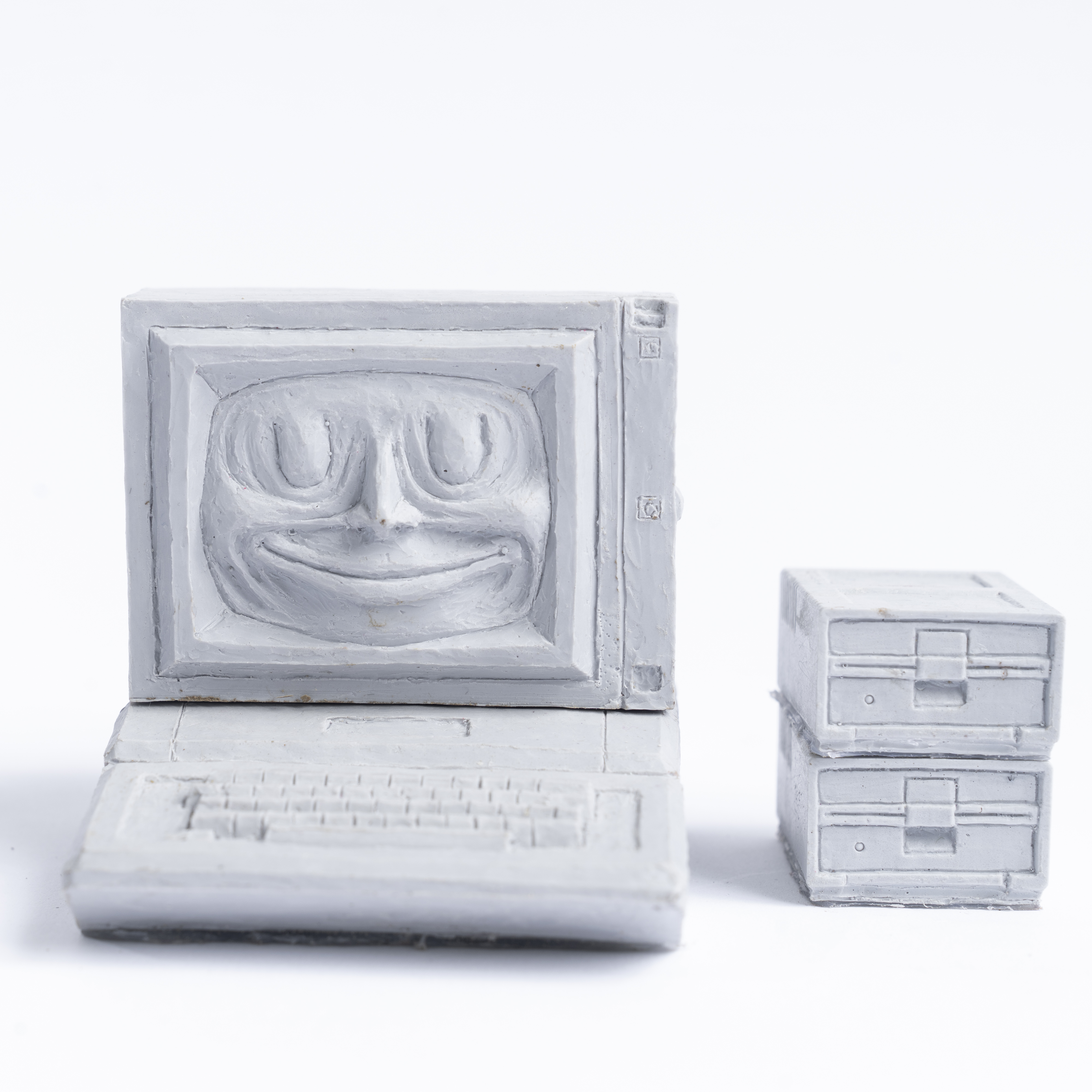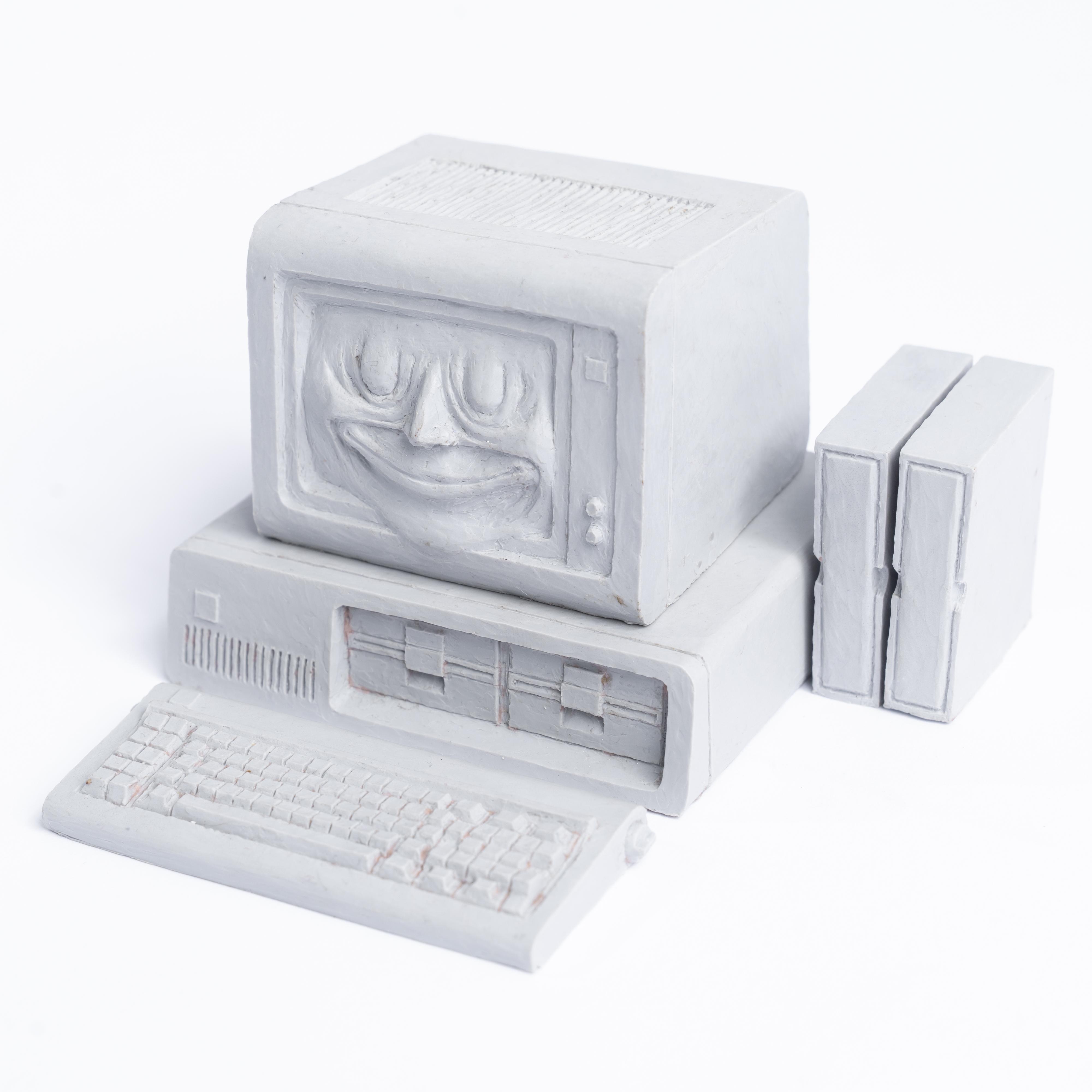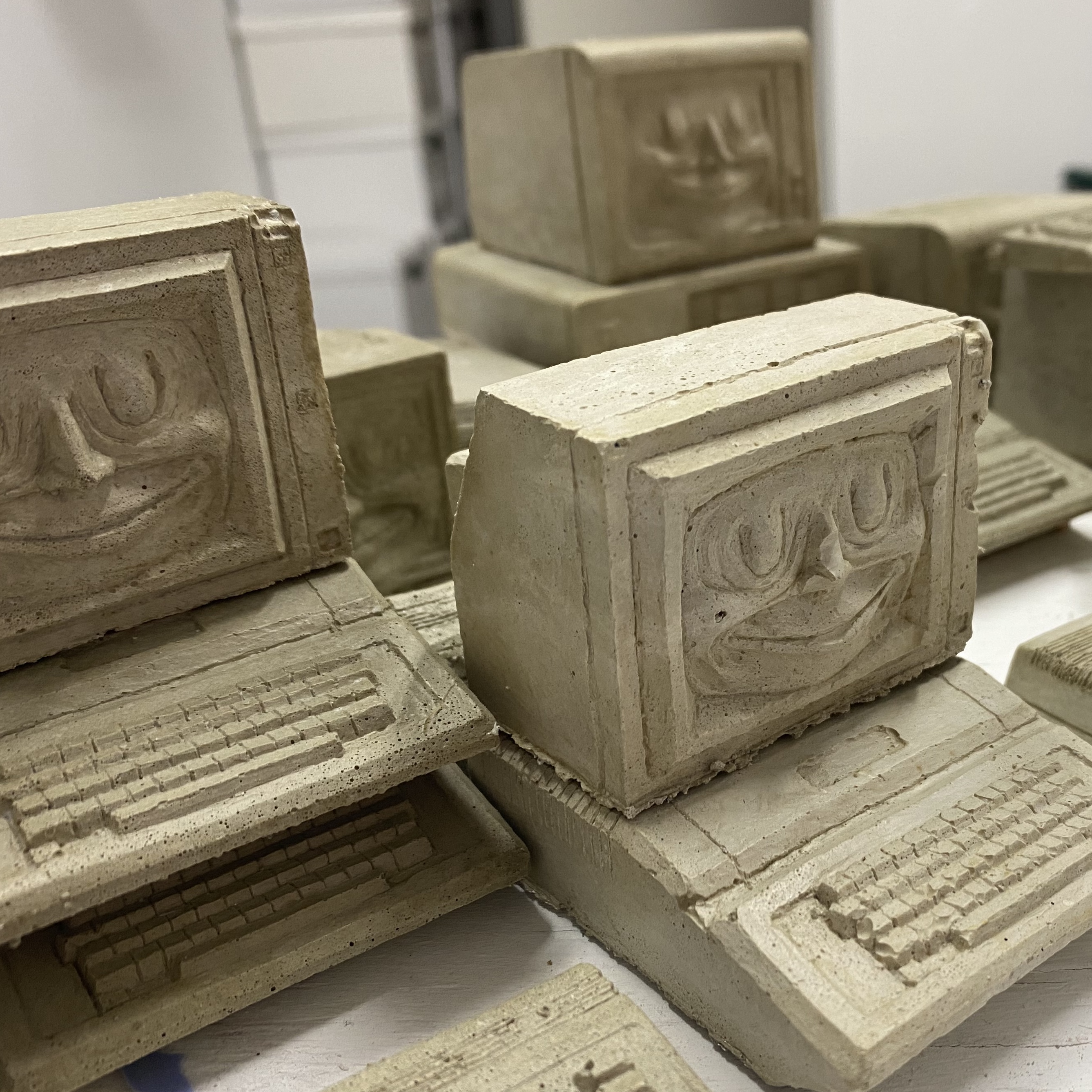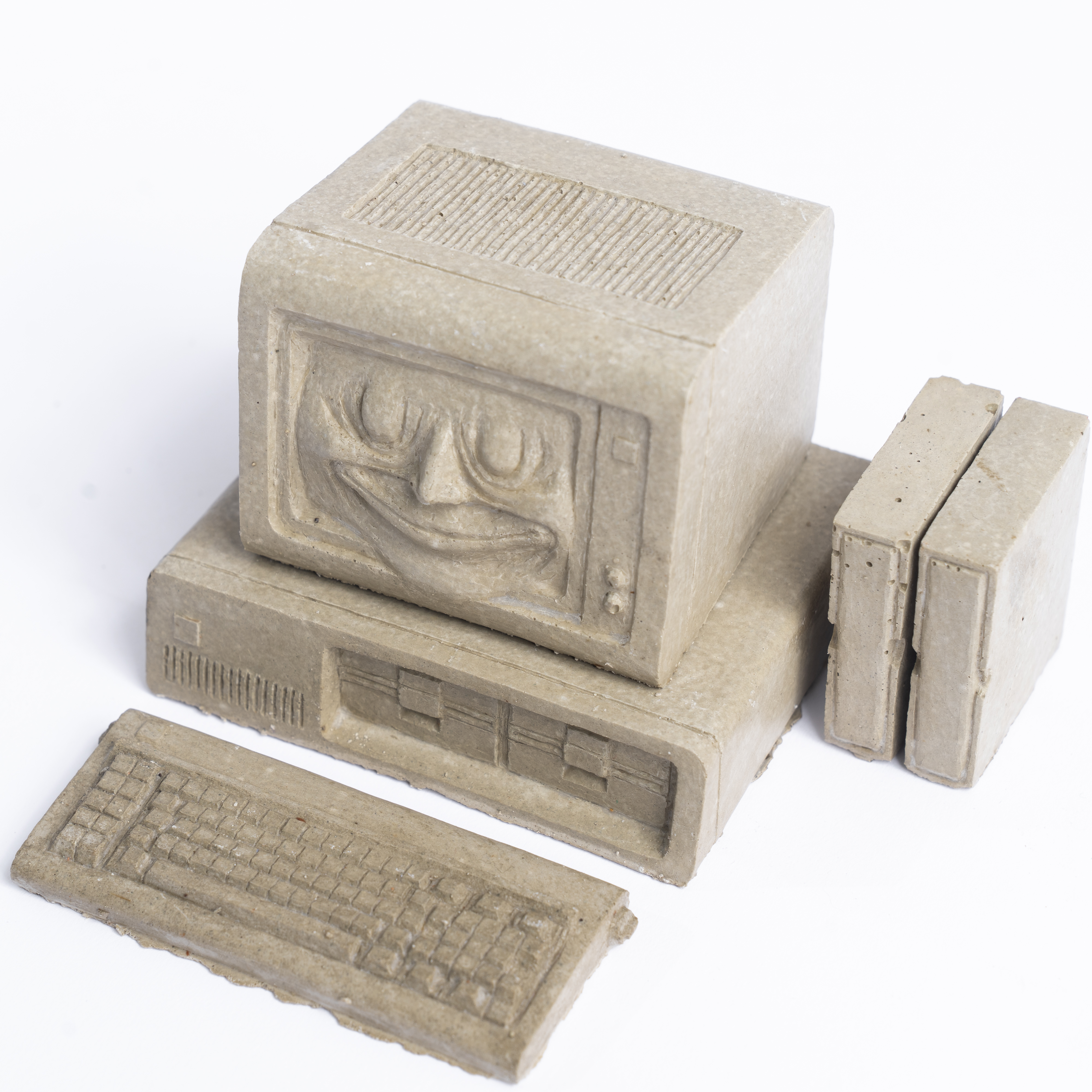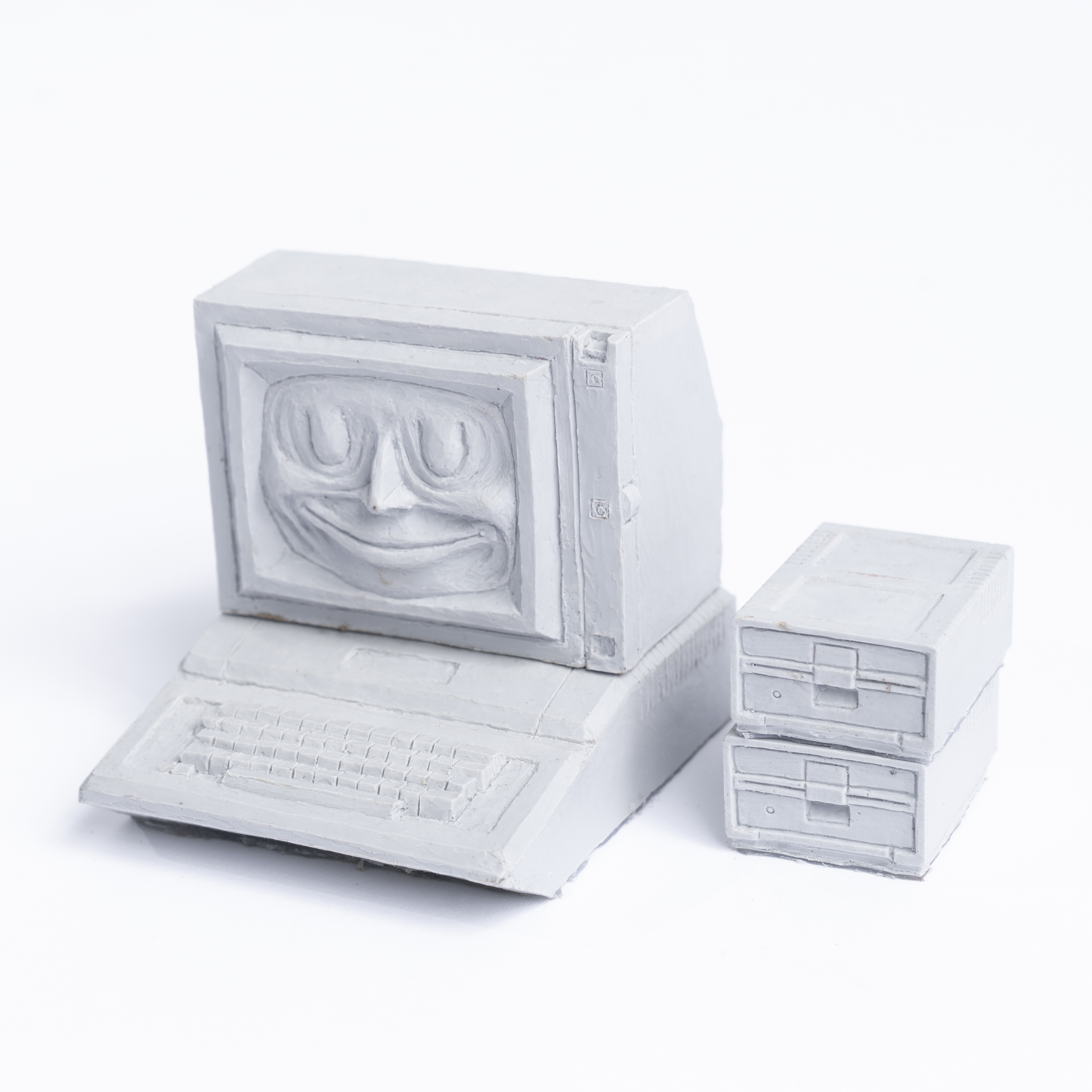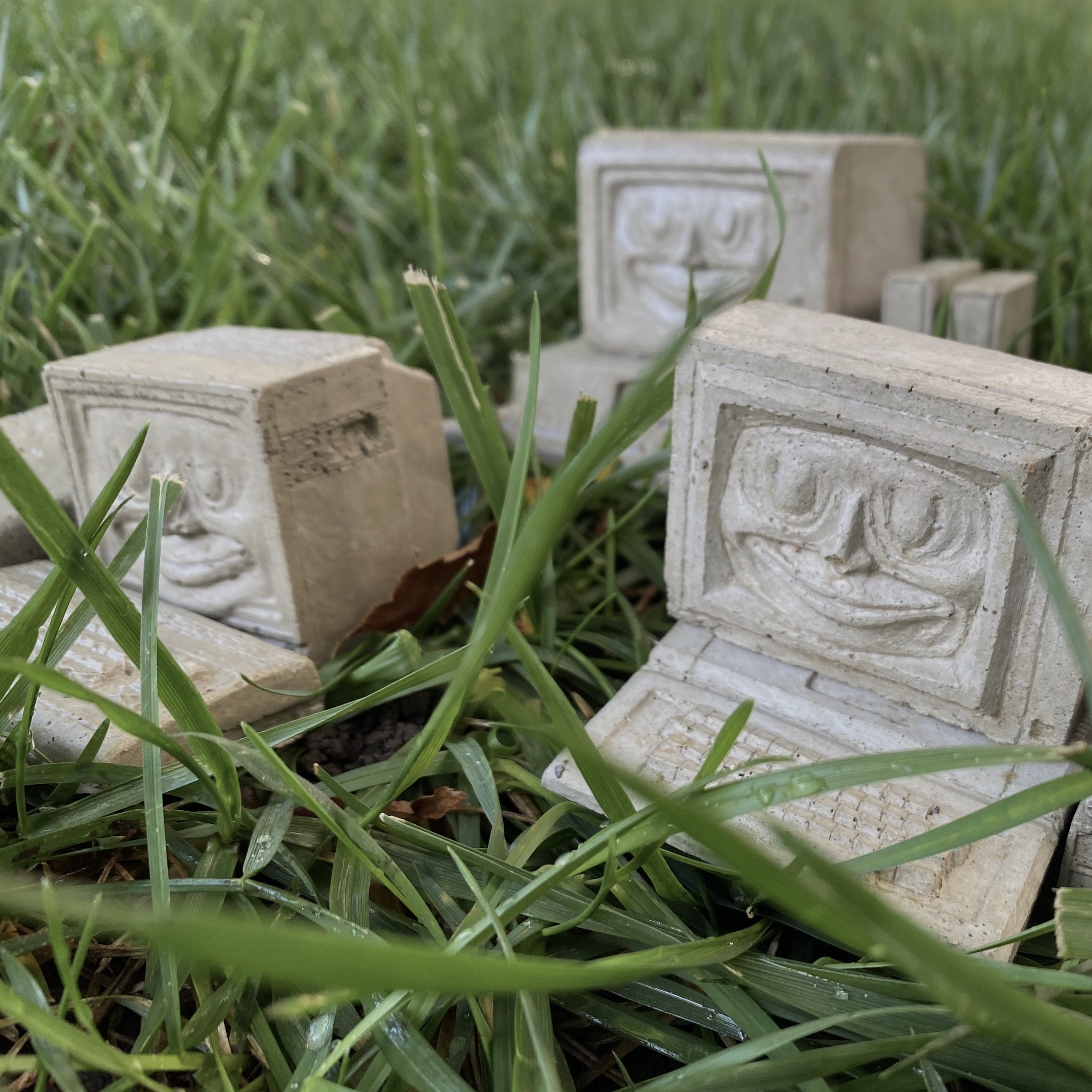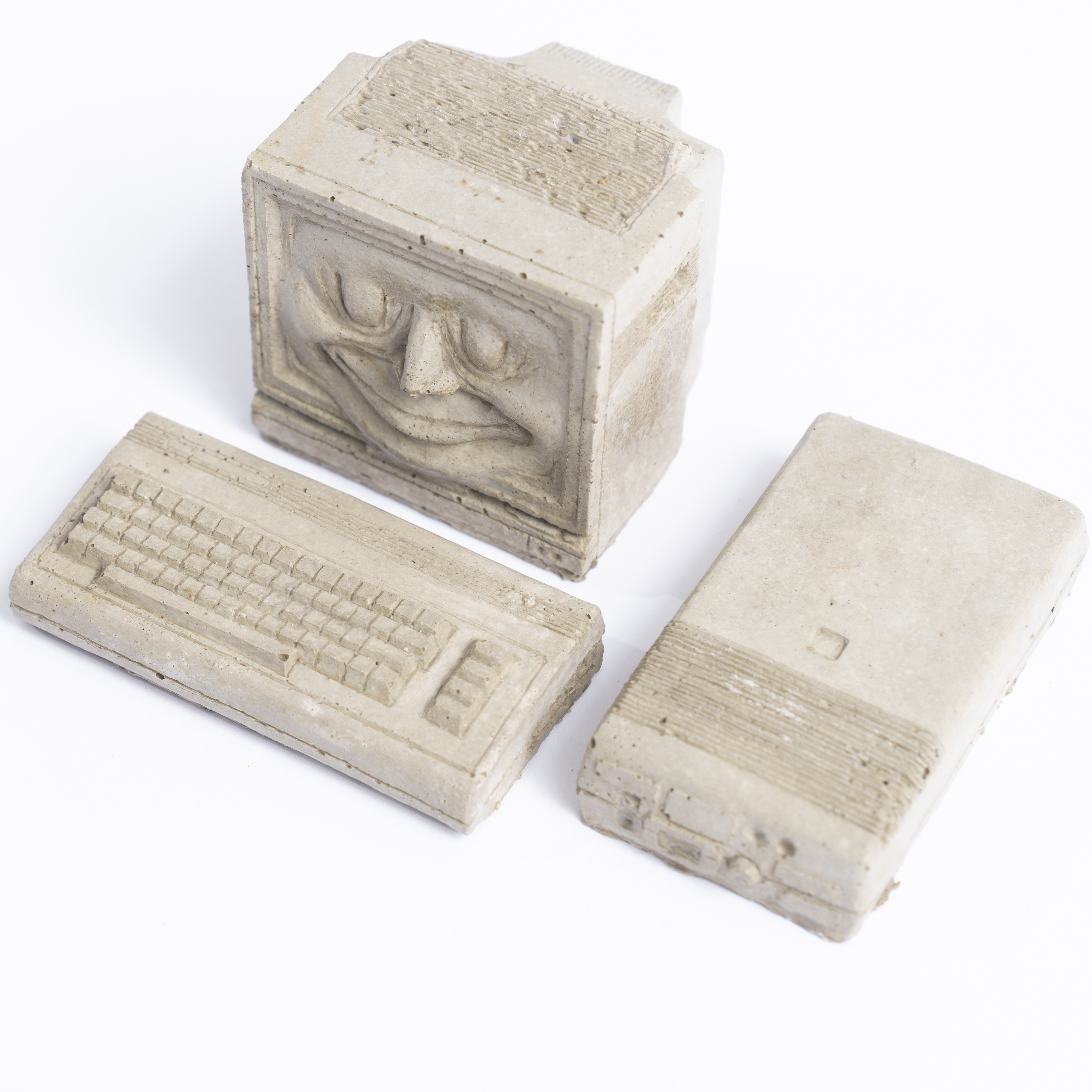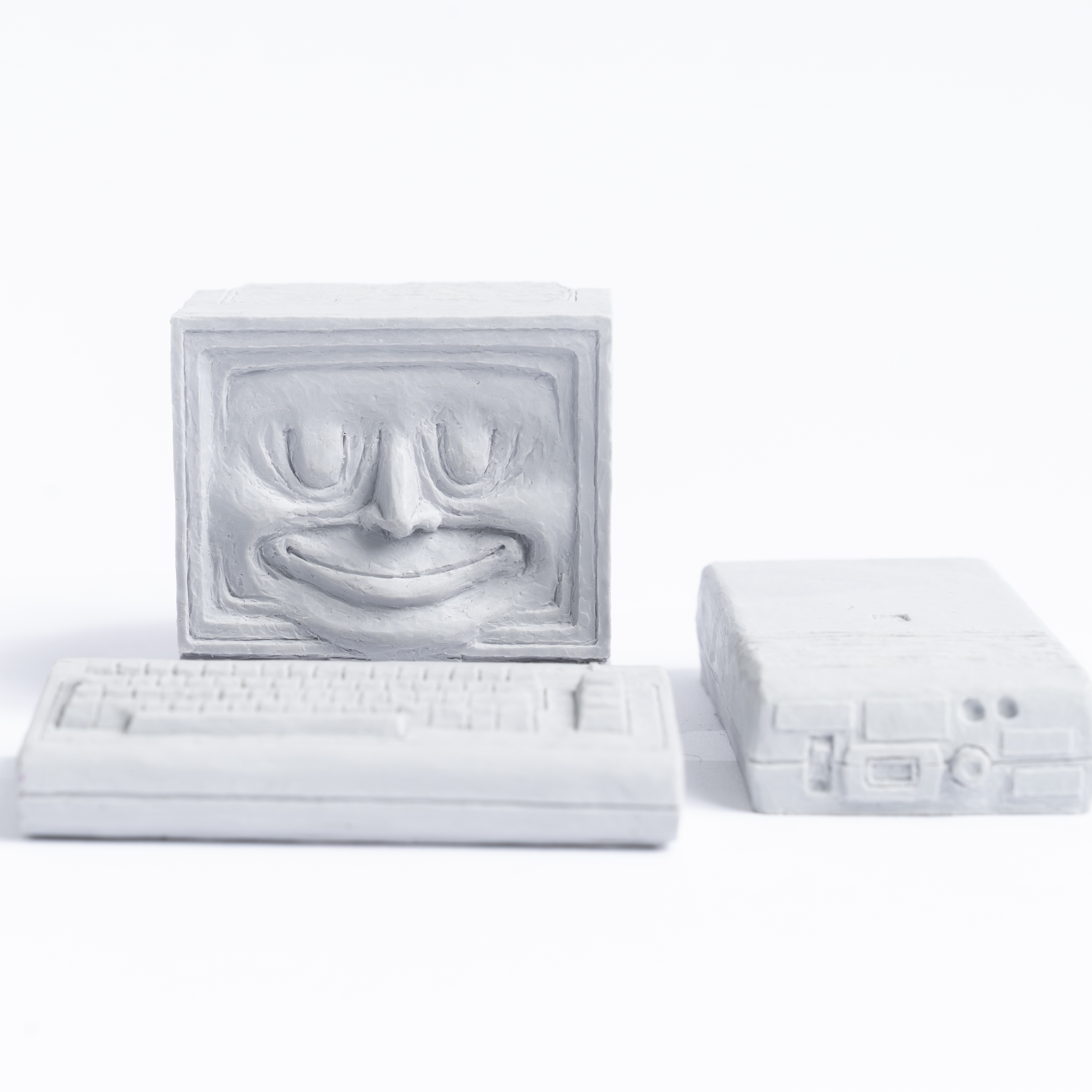 the disk drive is backwards...